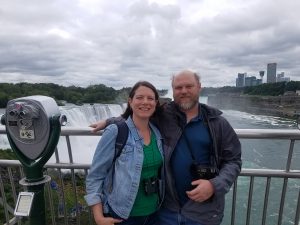 My husband Charlie and I were recently in Niagara Falls which was a wildly popular honeymoon place. Charlie and I didn't take a honeymoon when we got married in 1984. Neither did the Characters in Longing For Home. Neither Charlie and I nor Irena and Seamus had the money to take a honeymoon. We just got married and went on with our lives.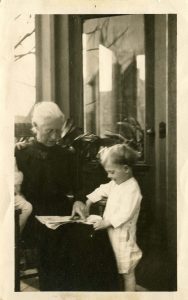 Honeymooons as wedding trips gained popularity in the 1800s. At first they were Bridal Trips where the couple would travel to visit family who weren't able to make it to the wedding. It was more about becoming a part of the spouse's family than about becoming a couple. The Bridal Trips reflected the cultural significance of marriage which was about making family alliances much more than it was about romantic love. My ancestors  Mary Adelheid Kopmeir Koetting and Joseph Bernard Koetting were married in the 1860s. They were not a good couple, she was very religious and I have blogged about him being a scoundrel. However, they were both from prominent Milwaukee families who had a wish to be united.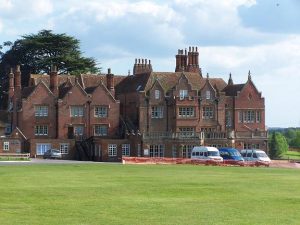 After a while couples extended the Bridal Trip to include a holiday with just the newly married couple. When I think of a honeymoon I think of a short trip followed by a return to home and work. In the 1800s the wealthy often took very long trips. Florence Nightingale's parents took a several year tour of Italy and Greece when they were first married and returned to England with two children. Florence was named after the city of her birth.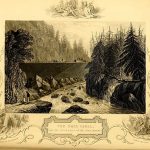 In the 1800s the US wealthy people would go to Europe, but Niagara Falls was also popular. Aron Burr's (3rd Vice President) daughter took her honey moon in Niagara Falls. It was the opening of the Erie Canal that make Niagara really popular. By 1825 travelers could easily go from Albany to Buffalo, and newlyweds flocked to the falls with the beautiful view and lovely parks for walking and holding hands.
With the development of rail lines and roads Niagara Falls became a premier honeymoon site from the 1920-1950s. My in-laws spent their honeymoon there. It is still a honeymoon spot and is quite beautiful.

While it would have been nice to have a honeymoon, I think Charlie and I have done fine without one. We are traveling now that we are older and have a little more money. So if you are getting married, but not planning a honeymoon, don't despair, you still have a chance of a good life together.