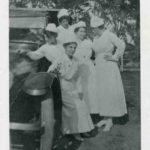 I'm working on a second book in which the main character is Fianna. We met Fianna when she was a child in Chicago and a neighbor of Seamus and Ireana. I don't have a title for the book yet, but Fianna, after a rather turbulent childhood (you need to read the book for the details) becomes a nurse and serves in WWI.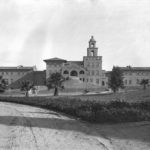 Well, as you know I do tons of background research and reading while I'm writing. During my investigation of healthcare services of the time I came across an interesting fact that trauma surgery started with Railroad Hospitals. Railroads in the 1800s and early 1900s were really dangerous places to work with terrible employee injuries. In addition, railroads crossed huge expanses of the American continent where there were no medical services. Both employees and travelers needed medical care, so out of necessity the Railroad Hospital was born.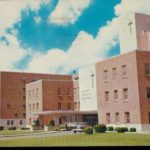 The Railroad Hospitals were similar to hospitals founded by other industries. I got my Intensive Care nursing experience at St. Mary Corwin Hospital in Pueblo Colorado. St. Mary Corwin started in 1882 as the hospital for the Colorado Fuel & Iron Company, and merged with the Sister's of Charity in the 1940's to form St. Mary Corwin. When I worked there in the 90's the steel mill was in decline, but the hospital was still proud of it's roots and the history of providing care to the steel workers.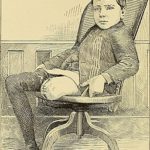 The Railroad Hospitals developed trauma surgery, and had it's own organization which was the first medical specialty organization. They developed hospital cars, clinics and freestanding hospitals. The railroads also worked with Robert Wood Johnson to develop the first first aid kits which were deployed on the rail line to allow lay people to provide first treatment with clean supplies.
The reason the Railroad Hospitals were interesting to me was because the railroad surgeons and nursing staff were the first trauma professionals, and they were an important part of the WWI response to the huge numbers of wounded. I'm not going to spend time in the book detailing the work Fianna does with the Railroad Hospitals prior to going to France to care for the wounded, but she will refer to her training and how it helped prepare her for the demands of war time nursing.