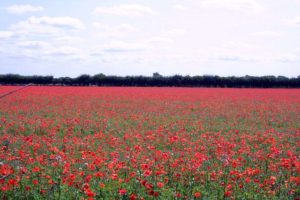 11/11/2017 the 99th anniversary of the end of WWI. I'm also doing some research for my next book which takes place during WWI. I've found out some things I hadn't ever read in history books. One of the things is about Muslims in WWI. The latest estimate is that about 800,000 Muslims fought for the Allies and about 89,000 died in combat. During WWI India and other Muslim countries were colonies of United Kingdom. The British had reservations about the Muslims fighting and carried on surveillance looking for 'Islamic Fanaticism', but the worst they found was letters from a few deserters urging their country men to join them in leaving the war. Desertion was not a Muslim issue, but a response to the horrific trench warfare and feelings of the utter desolation at the senseless loss of life.
The Muslims were honored in France this week for their contributions to the allies. The news outlets covering the events hope that a better understanding of history of the long association between Muslims and Europeans will lead to a better understanding of the current issues and a more nuanced response to our differences.
Please go to the links for the pictures of allied Muslim soldiers. There were no pictures on wikimedia, so I can't post the pictures.